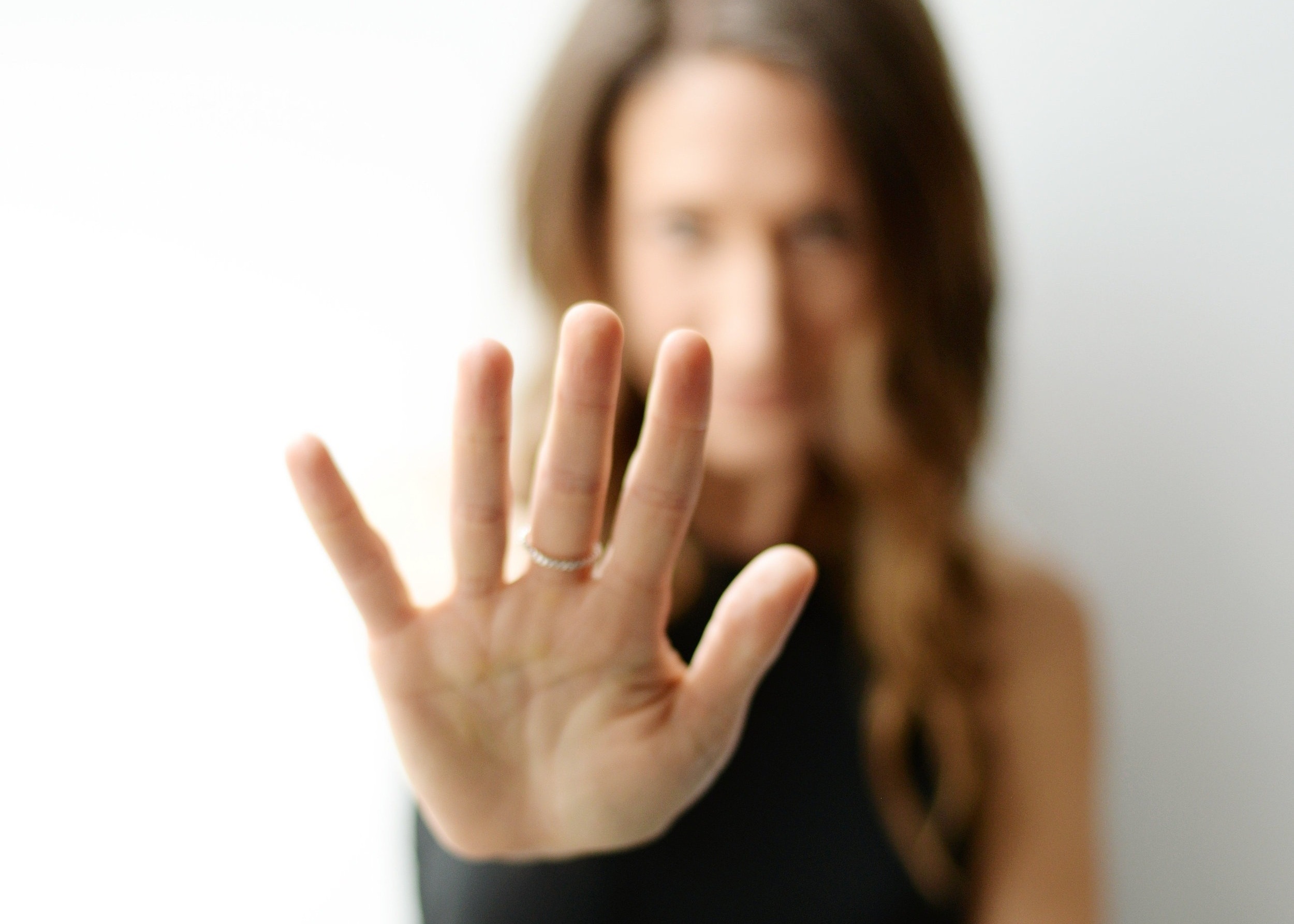 Finally get the revenue and impact your nonprofit or social enterprise deserves
at the intersection of what's good for business & what's gamechanging for the world
As a social entrepreneur or leader you probably ask yourself WFT at least 10 times a day when it comes to your strategic approach (I used to too)
BS is not working.
BS is hundreds of lines of data and dozens of meetings about strategic plans and expensive half year pilots and committees and working groups up to your eyeballs.
BS is asking what else to do before asking what to stop doing so you can focus on one or two things and do them really, really well.
I don't have time for BS, neither do you, and neither does the world change that is hidden somewhere in your and your organization's potential.
That's social impact without the BS.
Bye bye, BS.
I've been there. I can't even remember how many strategy meetings I sat in where we planned and planned and planned and it didn't change our results. Our potential was salient and visible, like a universe that we could picture, and we wanted it so badly. But we just didn't know how to get there.
I faced the same challenges when I launched this business three years ago.
I went months with zero revenue even though I was having dozens of business development calls and meetings weekly. No money meant no impact. WTF.
You're not getting the results you deserve because your strategy is a bit of a hot mess. Mine was too. Eventually, in both past jobs and board roles and my own business, I figured it out. And the strategy I employed there combined with what I'm constantly learning from my experience with more and more diverse clients is what I bring to you.
Now, I love a hot mess (of strategy)
When I say "strategy," I mean stripping away everything you're doing and saying that's not adding value – to your employees, whomever pays your bills, and the communities you serve– so that you can laser focus on what's working and grow it.
KonMari & Marie Kondo (it's a verb now) your stuff.
That's not usually what it means though.
Others think strategy is a road map or a plan, but even for a road map or a plan you need a foundation. You need a brand. The world needs to know who you are, what you stand for, and what you stand against.
Then you can plan all you want.
Senior leaders like you call on me to drive revenue & strengthen results
What's good for business + what's right for the world: it's not a zero sum game.
And it's also not the long laborious process you may be used to. Social change can't wait for a 5 year strategic plan that takes six months to a year to create.
I know my sh** in this space.
I've been leading strategic change, driven record breaking earned income and fundraising revenue, and had unprecedented social change results in various sectors for over twelve years.
Here's what clients have to say
Start today with my Impact Tuneup at only $397 down
To get started with either consulting or coaching with me, book an Impact Tuneup – a two hour call bookended by some intense work from both of us – today. It's 99% of the time a necessary first step in our work together and takes literally a blip of time.
We bypass the traditional proposal process that often eats up thousands of dollars worth of your and your team's time and get right to diagnosing and solving for the crux of what's holding your strategy back.
At the end of our time together, you will be equipped to:
✓ Invest and spend money with confidence in its efficacy
✓ Have 👏 fewer 👏 damn 👏 meetings 👏 and shorten decision making time
✓ Charge more per unit for your products or services without negatively impacting end users or the communities you serve
✓ Attract more right-fit funders and investors and customers like 🐝to 🍯
✓ Shorten your sales cycle and raise your prices or average funding amount
✓ Report on outcomes (especially to funders) effortlessly without the all-to-familiar scramble
✓ Better serve your end users and community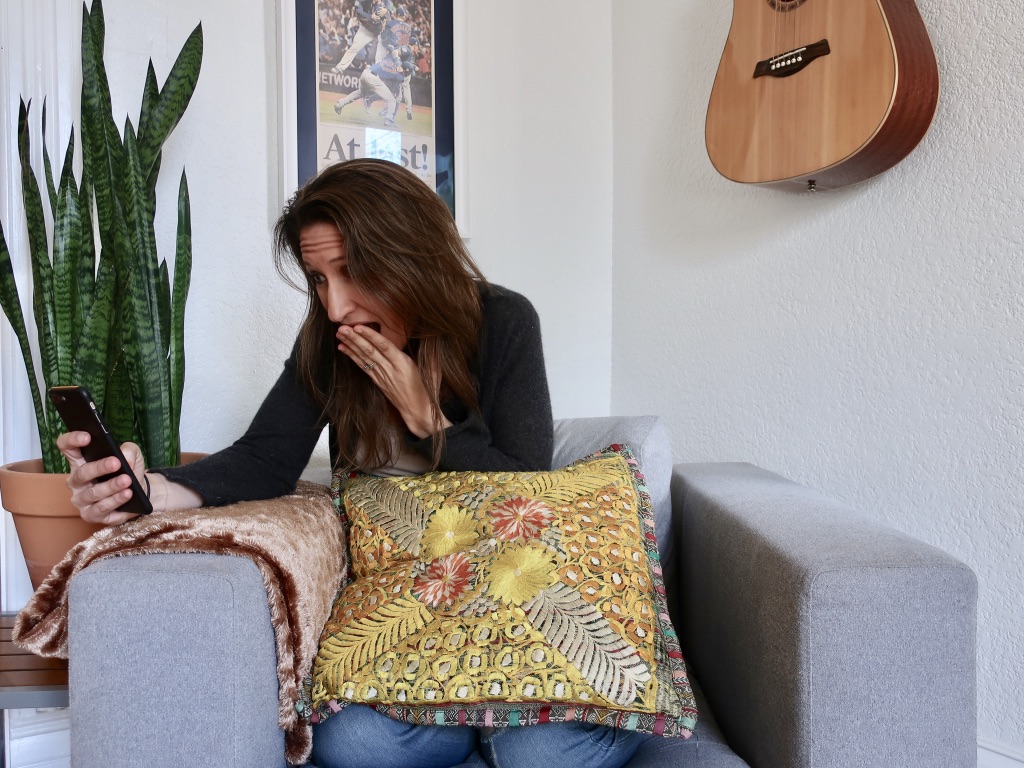 This is me, hearing from you in 3 weeks
An Impact Tuneup can completely transform your strategy within three weeks from today*
*pending my (and your) availability
That's right. When I said we don't have time for BS, I meant it
Here's the process:
You pay the deposit (or save $100 and pay in full) & book a 90 minute call at least two weeks out (to allow prep time)

I provide you a super personalized website with everything you need to prep. Prep usually takes a few hours for you.

I review all your prep work before the call, which is an intensive conversation full of reality checks, identifying the true root causes of your strategic consternation, and clarifying what the heck is holding your results back.

Within 1 week I provide a brief with explicit feedback, top level strategy, and start/stop/continue recommendations, and next steps – if applicable – for working together through follow up consulting & coaching services.

You book a complimentary coaching call with me after you have time to review everything.
And then there's the BONUS . . .
When we complete an Impact Tuneup together, not only do I leave you with personalized strategy and feedback, but you get all seven of my DIY Guides to help continue your badassery, whether we continue working together or not.
These guides cover in detail several of the major tools I use with my consulting & coaching clients across their strategy:
✓ Customer Segmentation
Targeting best fit customers for maximum revenue & social impact
✓ Competitive Advantage
Capitalizing on your competitive advantage in social impact
✓ Value Propositions
Growing your reach & revenue with value propositions in social impact
✓ Brand Messaging
Generating premium revenue & social impact with your brand message
✓ Business Model
Using the Business Model Canvas for social impact entrepreneurs & leaders
✓ Theory of Change
Building a Theory of Change for continuous improvement in social impact
✓ Impact Metrics
Building an impact metrics dashboard that generates results and revenue
I used to sell these guides on my website for $85 each, so that's an additional $600 of value for you at no additional cost.
You get more value, resources, face time and 1:1 focus from me than what is typically found in courses and consulting engagements that span months – all within three weeks.
Your investment in the Impact Tuneup
$397 deposit today
$2000 balance due
$2397 total
When necessary, my follow up consulting and coaching services span my expertise across social impact business strategy
✓ Strategic Planning
✓ Social Entrepreneurship Strategy
✓ Nonprofit Strategy
✓ Customer Discovery & Value Proposition Design
✓ Business Model Development & Articulation
✓ Business Model Canvas Design
✓ Brand Articulation
✓ Program, Product, & Service Design
✓ Human Centered Design & Design Thinking
✓ Pitch Deck Design
✓ Basic Financial Modeling
✓ Basic Metrics & Evaluation Analysis, Synthesis & Design
More details on all my strategy services are below.
The results are real
👍 100% of my clients would recommend working with me to others.
💵 90% of my clients reported that my services have led to increased revenue.
🌎 100% of my clients reported that my services have increased social impact and social change outcomes.
Select Clients
All my work is standards informed and aligned
All of my service deliverables and workshops align with the UN Sustainable Development Goals (also known as the Global Goals) and are positioned to supplement Clients' B Corp and Fair Trade certification preparation, if applicable. I am familiar with GIIRS and IRIS metrics sets in impact investing and integrate those standards into all metrics and evaluation work. While I create my own processes and systems that best support the goals of my Clients, I embrace the tenets of Human Centered Design and Design Thinking – particularly the focus on empathy and deeply understanding stakeholder and customer needs as well as the strategy of lean product, program, and service development and design.
Below are the UN SDGS my clients and I have impacted so far.
Questions? Book a call to discuss working together.